HOME
Perfect Services, is an outsource resource in the print and mail industries. We help our customers create the highest quality printing or mailing or both at the most inexpensive price.

We are your one stop for professional service, whether you need help with a small job or a big one. We will also help you with all your questions regarding design and postal regulations. Just give us a call, and tell us what your needs are. We will work with you to give you the best prices and the fastest turnaround.

Won with the value of trust, patronage and support of our esteemed clients by ensuring time bound quality services.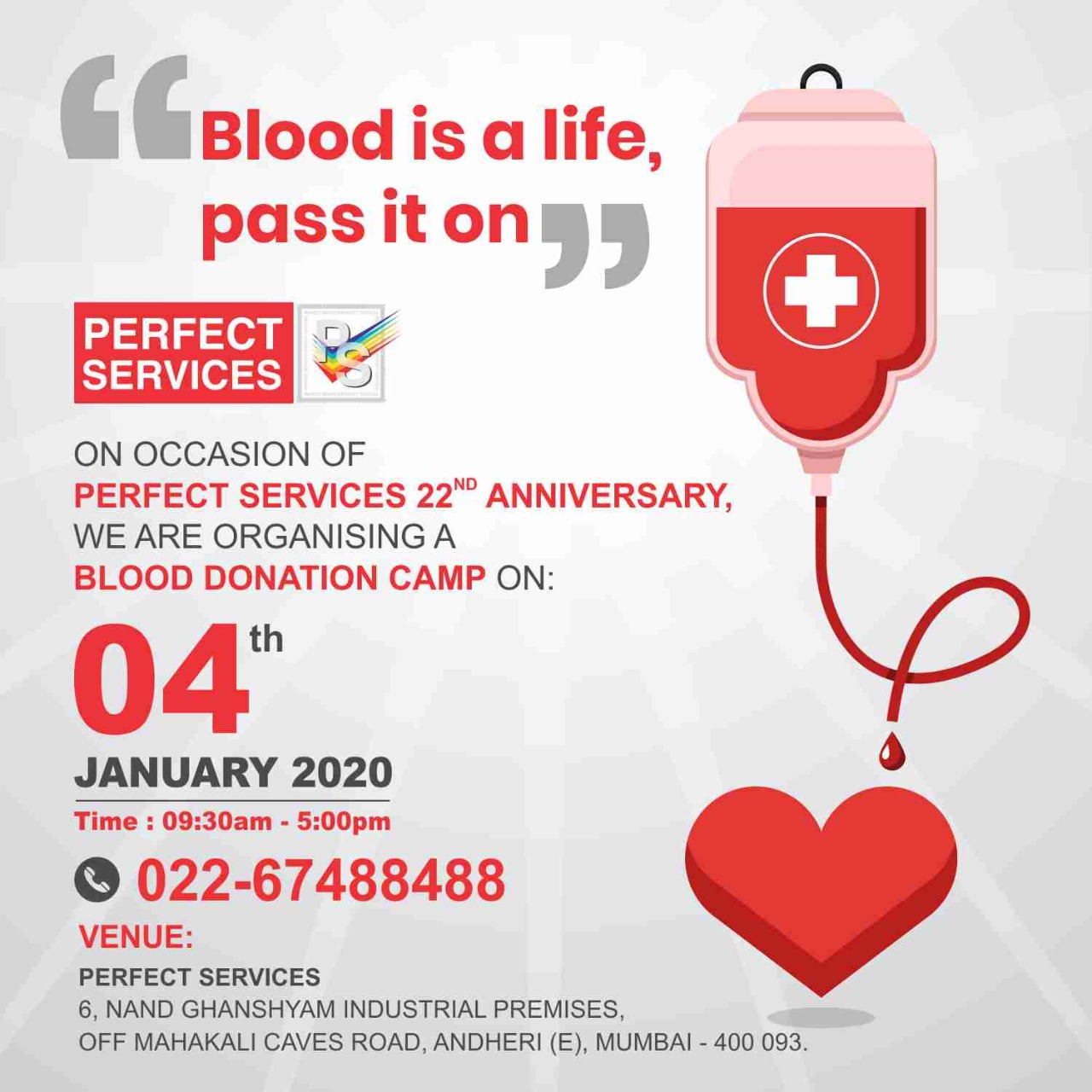 I've invited you to fill out a form:

BLOOD DONATION DRIVE

"Your blood can give a life to someone"